Monday November 29th, 2021, 3:51 PM
Philip Issenman, owner and president of I-D Foods Corporation and 50 year veteran of the grocery industry, was inducted by the Association des détaillants en alimentation du Québec (Association of Food Retailers of Quebec) (ADAQ) into their Hall of Fame (Temple de la renomée ADA) for his work in building the food industry. The induction took place at the Chateau Frontenac gala during the ADA's 65th annual conference, in Quebec City on the evening of November 13th.



It is befitting that this nomination occurs in the very year of his golden anniversary in the Canadian food industry. In 1971, Philip purchased Imported Delicacies, one of the first companies to reverse the post-war movement of food parcels in 1948 by importing European specialities to Canada. Over time, he pivoted his leadership and enthusiasm to attract numerous, iconic multicultural brands, build a national sales footprint and grow the organizations' fulfilment infrastructure investing in two major warehouse expansions.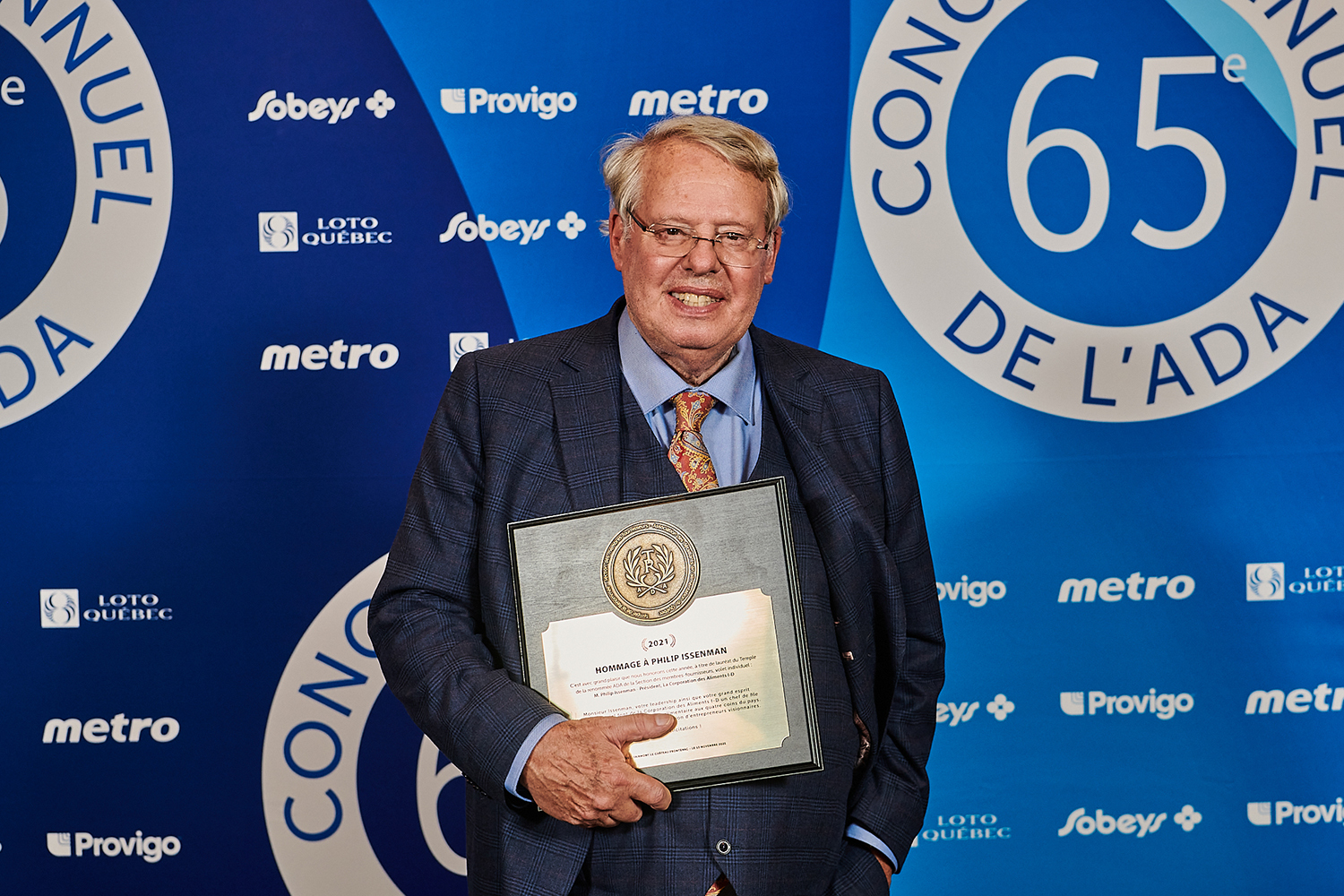 Philip's visionary skills include his ability to attract and retain talented people who work together collaboratively. He sets the bar high and strives for us to be recognized as best-in-class by both retailers & suppliers.

Today, I-D Foods is the largest independent, family, entrepreneurial speciality food distributor with over 300 team members coast to coast guided by his passion.

In 1975, in an interview with Telefood magazine, Philip was quoted as saying "I find this business interesting, stimulating and challenging, and I plan to be in it for a long time.".
Little did he know at that moment, that his acquisition would launch him into a lifelong relationship with the Canadian food industry.
"I find this business interesting, stimulating and challenging, and I plan to be in it for a long time."
President and Owner I-D Foods Corporation